It's looking very much like 'The Fault In Our Stars' author, John Green, is going to have another mega hit movie based on one of his books this summer. Just like he did last summer with the movie adaptation of 'The Fault In Our Stars'. At least if the new trailer for 'Paper Towns' is anything to go by, as it looks pretty sweet.
'Paper Towns' stars Nat Wolff as Quentin "Q" Jacobsen, but it's the movie's female star that is likely to have tongues wagging. Particularly if she is as good in the film as it appears she might be from the video trailer.
That's because British supermodel Cara Delevingne plays the part of Margo Roth Spiegelman, the girl who lives across the street from Q and who, after he spends a night going around town with her doing crazy and amazing things, she disappears. It's then up to Q to follow the clues, and to try to find her.
Interestingly, writer John Green was reportedly surprised Delevingne was auditioning for the role of Margo, and initially opposed to it. But, when he saw her audition tape, knew immediately she was perfect for the part.
Personally, I'm not surprised Delevingne would be right for the part. After all, she's someone who has a strong personality, doesn't care what anyone thinks of her, and always does her own thing (remember when she was told that, as a model she shouldn't get any more tattoos, so she got tattooed again?). I'd say, absolutely right for Margo in every respect.
'Paper Towns' also stars Cara Buono, Caitlin Carver, Jim Coleman and Meg Crosbie.
The filming of 'Paper Towns' started in early November, 2014 in Charlotte, North Carolina, wrapping up in December. The film is currently slated to be released on July 24, 2015, although the release date has been changed so many times, it could very well change again.
Watch the 'Paper Towns' official trailer below. Looks good, right? And doesn't Cara Delevingne look perfect as Margo?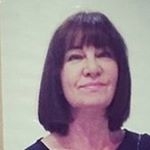 Latest posts by Michelle Topham
(see all)