Call me shallow, but when I hear Park Ho-san (박호산) will be starring in an upcoming movie, I don't care if it's the most boring, worst written, most awful drama of the year, I will still be watching every second of it.
Kill me. Because Park Ho-san is gorgeous and, yep, just my type.
Advertising
That's also why I am thrilled with this weekend's news from AIIM Communications that Park Ho-san, along with Jeon Hye-yeon and Bang Eun-hee are starring in a new movie that has already begun filming.
According to My Drama List, the movie is called Persona: Strange Woman (a direct translation, so the title may be different in English), and the three veteran actors will play the main lead.
Persona: Strange Woman is being directed by Jung Hyung Suk (The Land of Seonghye) and tells the story of Hae Young, the director of a theater company, and an actress played by Jeon Hye-yeon and the lies that follow their relationship.
Bang Eun-hee plays Eun Jung, an older actress whose role in the theater company is to support her juniors as well as maintain her own career.
Persona: Strange Woman will be the first film Park Ho-san has starred in since the release of his sci-fi action thriller Project Wolf Hunting earlier this year.
Advertising
Recently, the 50-year-old Korean actor has also starred in the TV series Monstrous and Today's Webtoon (the latter also featured Jeon Hye-yeon)
Park Ho-san was given a Best Supporting Actor award for his role as Jang Man-cheol in Today's Webtoon. Prior to that he won a Baeksang Arts Award for his role as Kang Chul-doo, a character in the TV series Prison Playbook with a severe lisp.
And just in case you don't know how adorable Park Ho-san is, check out an interview segment he was featured on for Entertainment Weekly below.
Freaking cute, right???!!!
As for Park Ho-san's role in the upcoming Persona: Strange Woman, believe me, we'll keep you posted as soon as we find out more.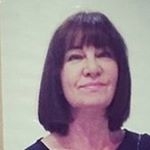 Latest posts by Michelle Topham
(see all)