We are finally getting Part 2 of the superb Mushoku Tensei: Jobless Reincarnation anime series.
According to the anime's official Twitter account, the delayed second cours of Mushoku Tensei: Jobless Reincarnation will now be returning on October 3rd. Yay!
The anime was originally delayed in May, when an announcement was made that the anime would be moved from July to (likely) October.
That is now official.
Along with the October 3rd release date today, a new Mushoku Tensei: Jobless Reincarnation key visual for the second cours was also released.
The visual features all of the show's main characters — who, you might remember, we left at the end of the first part of the anime after a major battle with a mysterious monster with Rudeus traveling with Eris and Ruijerd to a coastal city on the edge of the Demon Continent, and with Roxy also heading there.
Like the first part, Part 2 of Mushoku Tensei: Jobless Reincarnation will be streaming on Funimation.
That company has just merged with Crunchyroll under the umbrella of Sony, and they describe the series like this:
The story follows a 34-year-old man who is killed after trying to save someone from getting hit by a car. He soon finds himself reincarnated in a magical world as Rudeus Greyrat, except that he gets his whole life reset, starting as a baby. With all of his knowledge from his previous life, and a new heaping helping of magical ability, Rudeus quickly becomes a formidable warrior ready for adventure. Oh, and he's still a total pervert.
Keep an eye out for the upcoming trailer for Part 2 of Mushoku Tensei: Jobless Reincarnation which is likely to appear soon, and mark your calendars for October 3rd.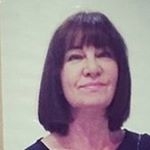 Latest posts by Michelle Topham
(see all)