British folk rock singer Passenger's 'Let Her Go' is my Repeat Rotation Video today. Why? Is that it completely ROCKS good enough for ya?
That's because 'Let Her Go' has everything an amazing song has. Passenger's incredible voice (that voice will break your heart), beautiful lyrics, a gorgeous melody, and the best ending of any song ever.
As for Passenger, he has to be one of the coolest dudes on the planet. Once the lead singer of the band, Passenger, when they broke up he decided to keep the name. From all his success since then, it seems to have held him in good stead. His real name? Michael David Rosenberg.
Listen to Passenger's 'Let Her Go' for your Repeat Rotation Video below, and listen for that last incredible line. Goosebumps.
And speaking of goosebumps, when you've listened to this don't miss Passenger's video for 'Scare Away the Dark' either. Bet those naked people had goosebumps too.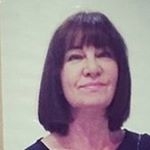 Latest posts by Michelle Topham
(see all)