Singer and songwriter Passenger is now on his third Sunday of releasing music videos for demo songs he is currently testing out, and he is really making my Sunday afternoon's even more lovely.
This week's song is called 'Someday' and, according to the explanation Passenger wrote on its YouTube page, the song was written on an island off the coast of Thailand last year during a time when he was exhausted from performances on his tour. So he took a week off, sat by the beach, swam, played his guitar and wrote songs.
And, as he says, 'Someday' was one of the results. A song that was written as he started to feel calmer and more relaxed. And a feeling that definitely comes through in the song.
As for the video, it was filmed last week at the Fitzroy Island Resort in Queensland during the British singer's current tour.
Beautifully filmed and produced, as usual, by Jarrad Seng Photography, it not only shows Passenger performing the song while sat by the water in the fading light, but also some gorgeous footage taken while he was scuba diving and snorkeling with members of his crew.
Watch it below. And, if you missed his first two demo music videos, you can catch those below. They're gorgeous.
Week One — Watch Passenger's 'Let Me Dream a While' — Demo Music
Week Two — Watch Passenger's 'Thunder and Lightning – — Demo 
Meanwhile, Passenger is in the middle of his latest tour. You can check out his remaining tour dates on his website.
You can also grab Passenger's new album 'Sunday Night Sessions' on most major music sites. It is an album of cover songs that is absolutely superb.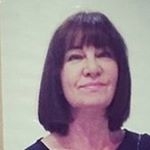 Latest posts by Michelle Topham
(see all)