I've got an amazing song for today's repeat rotation video. It's the new song from Passenger – 'Scare Away the Dark', and it comes with one of the cheekiest videos I've seen in a while.
Filmed in a grey office, with bored office workers, by the time they've finished listening to Passenger's Scare Away the Dark, they're all running in meadows and tearing off their clothing. (The song is that good!). Cool near naked people, indeed.
What makes Passenger's song even better, and one I definitely had to play in repeat rotation today, is he's not just an awesome musician, he's apparently a stellar guy as well. And his voice? Gravely and soul grabbing.
As one guy (Jakeismyfirstname) said in the YouTube comments "I may turn gay for this man", followed soon after by Hayley Poole who "may just turn straight for this man". Awwwww.
Listen to Passenger's Scare Away the Dark below. And play it 30 times and play it LOUD – that's at least how many I've played it today and, yes, at top notch.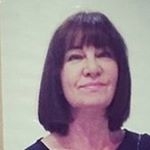 Latest posts by Michelle Topham
(see all)