Patricia Arquette Tells Jimmy Kimmel About 'Boyhood' Golden Globe Win (Video)
Patricia Arquette was on Jimmy Kimmel this week where she talked about her 'Boyhood' Golden Globes win. Arquette said she didn't imagine winning. "I've been kicking around a long time. We didn't imagine any of this. It was sort of the Bad News Bears winning the World Series".
Arquette went on to talk about shooting 'Boyhood' over 12 years. They only shot 3-5 days every year, as the movie's budget was so small, but she said she knew it was going to be a great movie as soon as director Richard Linklater called her.
She said she "always wanted to work with Rick (Linklater), and I loved his sensibility about this, and I always wanted to work with Ethan (Hawke). And he made the exact movie he described to me the first day we talked."
For more on Patricia Arquette telling Jimmy Kimmel about her 'Boyhood' Golden Globes win, watch the video below. And awwwwww, she's really cute.
https://www.youtube.com/watch?v=qoUVgV-yQ0I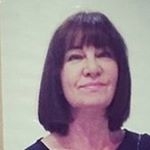 Latest posts by Michelle Topham
(see all)