Congratulations on your @filmindependent #SpiritAwards win, @PattyArquette @BoyhoodMovie pic.twitter.com/4yUvQcT8oM

— Film Independent (@filmindependent) February 21, 2015

Actress Patricia Arquette was the winner of the Best Supporting Female Award for 'Boyhood,' at the 2015 Film Independent Spirit Awards in Santa Monica, California last night. An event that made it look more and more likely Arquette could just snap up the Oscar tonight as well, as Arquette continued her streak of winning all awards she's been up for with this part.
The 46-year-old actress won the Spirit Award for playing the role of Olivia Evans in 'Boyhood', a performance and a movie that were shot over a 12 year period and on a very low budget.
To be eligible for a Film Independent Spirit Award, a movie cannot have had a total budget of more than $20 million, which did rule out several other independent movies that would have had a good chance of winning. 'Boyhood', with its tiny budget of just $4 million, was well below the cutoff point, but has made more than $44 million at the box office so far.
After Arquette won the Spirit Award, she joked backstage about the movie taking so long to film, ""One of my agents who is here tonight, when we started production he was an assistant, now he's a partner at the firm. That's how longBoyhood has been going on."
Awwwwwww. Love her.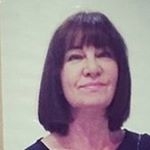 Latest posts by Michelle Topham
(see all)