While a great cast doesn't always an amazing movie make, it does usually help. That's why I'm so excited about the upcoming Paul Haggis' movie 'Third Person', as the cast is absolutely sensational.
Starring Mila Kunis, Jame Franco, Adrien Brody, Liam Neeson, Maria Bello, Kim Basinger, Olivia Wilde and Moran Atias, Third Person is set in Paris, Rome and New York and tells the story of people in various stages and types of love – stories that interlock with each other and become ever more complicated as the movie unfolds.
When Third Person was screened at the Toronto International Film Festival last year, critics didn't seem to know what to make of it, so reviews weren't particularly stellar.
For me, though, a huge fan of Paul Higgis' 'Crash', and someone who used to write in the same Santa Monica coffee shop he used to write in, I'm intrigued by Third Person — even though, after watching the trailer, I think I might have figured out what it's all about. Maybe?
Third Person is set to open in the US on June 20th and in the UK on the 27th. It had its US premiere on Monday night in Los Angeles.
Meanwhile, watch the Third Person trailer below.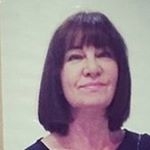 Latest posts by Michelle Topham
(see all)