Paul Hollywood drives a Mercedes-Benz 600 on his 'Big Continental Road Trip'
Paul Hollywood's Big Continental Road Trip kicked off on BBC Two last night with Hollywood in Italy on a six-day road trip to check out Italian cars.
It's next week's episode of the Big Continental Road Trip I'm even more interested in though, as Paul is in Germany, and one of the things he is doing is driving a Mercedes-Benz 600 (see video below).
Now, if you're not familiar with the Mercedes-Benz 600 but you love cars, you should make yourself familiar with it as it is a beautiful car. Made between 1963 and 1981, the Mercedes-Benz 600 is a high-end luxury sedan that is now classified as a classic car.
It is also the car most classified with Third World dictators, as it has been owned by the likes of Kim Jong-il, Kim Jong-un, Ferdinand Marcos, Idi Amin, Pol Pot, Papa Doc Duvalier and Robert Mugabe, as well as celebrities like Elizabeth Taylor, Jack Nicholson and Elvis Presley. Even the Pope has had one.
So, to see Paul Hollywood tootling down a street in Berlin sedately driving the Mercedes-Benz 600, and breaking more German road rules in a couple of minutes than probably anybody ever has is entertaining.
Hollywood is on the roads of Berlin with German comedian Christian Shulte-Loh, who mercilessly makes fun of him, and the car, at one point saying it's so low in the back, and he is so tall "I could never be the president of a banana republic. I'm too tall for the job".
Paul Hollywood, however, seems to like the car. Even if he does drive it slower than my grandad ever drove his Cortina.
Watch Hollywood driving the Mercedes-Benz 600 in Berlin in the Paul Hollywood's Big Continental Road Trip trailer below.
You can watch the show itself on BBC Two next Sunday, June 4th, 2017, and get a rundown of everything else going on in the episode, including the other German cars Hollywood drives, on the show's webpage.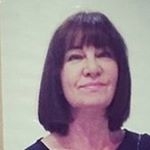 Latest posts by Michelle Topham
(see all)