Sad news today as CNN, The Guardian and the BBC report that Paul Newman, the legendary Hollywood actor, has died at age 83. He died on Friday, September 26th 2008, after a long battle with cancer. He died at home.
Paul Newman was always my favorite actor. This status was cemented forever when I was organizing a charity auction to benefit AIDS charities in Dallas, Texas and I wrote to Mr. Newman asking for an item donation to auction.
Out of over 300 celebrities, he and his wife, Joanne Woodward, were the first Hollywood actors to respond to my letter. They sent a beautiful pewter beer mug and autographed photographs, and wished us good luck with our event.
For the next three years, every time I asked them to donate for that year's auction there seemed to be no hesitation as a donation arrived quickly in the mail.
Paul Newman, over a career spanning more than 50 years, made almost 100 movies and appeared in numerous TV movies and shows. He was best known though for movie roles in "Butch Cassidy and the Sundance Kid", "Cat on a Hot Tin Roof", "The Verdict" and "The Sting".
One of the must-see Paul Newman movie roles is Sully in the 1994 movie "Nobody's Fool'. Newman played an aging loser who works in a construction company part-time and spends his time driving the owner of the company crazy by flirting with his wife and trying to ruin his business.
He also has problems with his relationships with his son and grandson and, at one point, even gets jailed for hitting a policeman.
But, in the end, his luck changes, he wins the lottery, mends his relationship with his son and Sully finally realizes he's happy. This is one of Newman's greatest roles and it earned him an Academy Award nomination for Best Actor.
Not only was Paul Newman one of the world's best actors though, he was also known as a race car driver and the owner of "Newman's Own", a company that sells spaghetti sauce, salad dressing and popcorn among other things. At "Newman's Own", all their profits (around $175 million so far) have been donated to children's charities.
Paul Newman was extremely liberal and very political. He always stood up for what he believed in, and he always voiced his opinion. He even actively campaigned for his favorite politicians long before that ever became popular in Hollywood.
He leaves behind his wife, Joanne Woodward, and two daughters. Newman had been married to Woodward for 50 years, and had one of the few successful and happy marriages in Hollywood. Paul Newman will be sorely missed.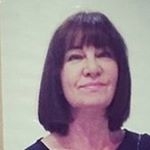 Latest posts by Michelle Topham
(see all)