ITV has just announced that the much loved British TV series about dogs, Paul O'Grady For The Love of Dogs, has just been renewed for a third season. So we can expect to have Paul O'Grady and the dogs of Battersea Dogs Home back in our living rooms again in the autumn. Yay!
If you haven't seen Paul O'Grady For The Love of Dogs yet, (WHERE have you been?), it's a half-hour show in which Paul visits Battersea Dogs Home, meets the dogs that are waiting to be adopted, helps with their care and, then, (the part we all love the most), tries to find the dogs a new home and a good owner.
According to ITV, in the third series, Paul will visit two new Battersea Dogs Home branches, as well as spend time at the original London site. We'll also see some of the experts we've grown to know and love back again, as well as a couple of new ones.
It's actually probably not a surprise Paul O'Grady For The Love of Dogs has been renewed for a third season, as the last season was getting more than six million viewers an episode. Shows how much we Brits love our dogs, doesn't it?
If you love Paul O'Grady and his dogs, or haven't seen the show before and would like to, don't miss watching the video below. It's awesome. And, of course, why not send a tweet to your followers to let them know this wonderful British TV show is on its way back. Use the hashtag #pogdogs.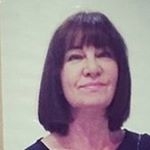 Latest posts by Michelle Topham
(see all)