The fabulous comedian and actor Paul Reubens was on The Tonight Show Starring Jimmy Fallon this week, where he talked about a new Pee-wee Herman movie being on its way. Can I just say "Yay!"
I have seen the first Pee-wee Herman movie "Pee-wees Big Adventure' at least 50 times, used to own a Pee-wee Herman lunchbox, a doll (that talked), and numerous pieces of clothing featuring Paul Reuben's awesome comic character.
I haven't, however, seen "Pee-wees Big Adventure' as many times as Jimmy Fallon, who told Reubens he'd seen the movie at least 180 times. Now that's a huge fan.
Reubens said he was hoping to make a big announcement about a new Pee-wee Herman movie on The Tonight Show, but the announcement is still "about a week away".
He did, however, say filming for the movie starts in February, and Judd Apatow will be directing it.
For more on what Paul Reubens had to say to Jimmy Fallon about the movie, being on The Dating Game and getting his start in comedy, watch the video below. God, I love him.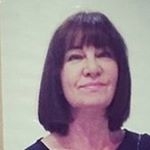 Latest posts by Michelle Topham
(see all)