You've got to hand it to Stephen Colbert on his first week as the new host of the Late Show. After all, not only did he do an incredible job taking over the helm from David Letterman, he was also able to get Troubled Waters "the world's preeminent Paul Simon tribute band" to perform on Friday night. A band that left anyone reading the roster of Late Show guests going "Huh?"
That's because, when the guests for Colbert's first week on the Late Show were first announced, Troubled Waters was one band nobody had heard of.
It being not very likely Colbert would have some random cover band on his show, however, amateur sleuths online started to do a little digging, but all they came up with was a website for Troubled Waters (obviously a fake one), and not much else.
But, on Friday, when the audience rolled up for the Late Show and the guests began to come out, when it came to the musical act's turn, the audience was in for a nice surprise. As, not only did Troubled Waters turn out to be actual experts at playing Paul Simon songs, the band was actually fronted by Paul Simon himself.
Yes, indeed, the whole Troubled Waters appearance was a prank played on the audience, and the media, by Colbert and Simon themselves.
And it got even better as, once announced, Troubled Waters (and Paul Simon) performed 'Me And Julio Down By The Schoolyard' with Stephen Colbert on whistle.
Watch Colbert introduce Troubled Waters in the video below and, can I just say, how he and Simon managed to keep straight faces through all of that, I have no idea.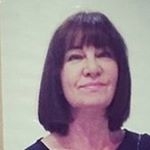 Latest posts by Michelle Topham
(see all)