Payday 3 developer Overkill Software released a little more information about the upcoming first-person co-op shooter game today, and what did come out is definitely intriguing.
The information was released as part of an almost five-hour video celebration of the tenth anniversary of the massively popular series, and includes things like location of the game, art style and some of the things that will be far different than what we have seen before.
One of the first clues about Payday 3 came in the form of Erik Wonnevi, Payday 3's Game Director, who arrived wearing an I Love NY t-shirt that featured a Payday-style mask.
Advertising
Yep, New York is where the game will be located.
Overkill also showed off concept art of the city, so fans could get a look at how the game might feel when playing. (see below)
Other things announced about Payday 3 include that our favorite gang Dallas, Hoxton, Chains and Wolf will definitely be back and, while they do look quite a bit different due to updated suits, art styles and graphics, and being older, of course, their iconic masks have not gone away.
Another change is that Payday 3 will be played in the modern era, years after Dallas, Hoxton, Chains and Wolf went into hiding. That means many of the things in the upcoming game will be updated to the modern day as well.
According to Wonnevi, that includes things like the introduction of crypto currency, mass surveillance, Big Tech and the Dark Web.
Advertising
After all, tech has changed markedly since the gang were last with us.
In other words, while Wonnevi didn't give away a huge amount about the upcoming game, he did leak enough to make it sound very very interesting.
Oh and, by the way, Payday 3 isn't due to be released until sometime in 2023, meaning it will be out 10 years after the last game in the franchise, so don't get too excited yet as we have a fair ways to wait, and things could change drastically by then.
If you have not played the first two games in the series, Overkill Software has info on where you can get them.
Watch all the Payday 3 news in the 10th Anniversary Live Stream video below.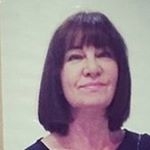 Latest posts by Michelle Topham
(see all)