Polish developer CD Projekt Red has been promising the PC system requirements in order to be able to play Cyberpunk 2077 for quite a while now. Yesterday, they finally delivered.
Not only that, they published a handy little chart that will show you quickly if your PC will be able to run Cyberpunk 2077 on minimum or recommended requirements and, if you have a very high-end, high-powered machine, what the game's Ultra system requirements are.
Having watched the last few Cyberpunk 2077 trailers and seen how gorgeous the game looks, like most people, I would love to say my PC could handle the game with the highest possible configuration.
Sadly, mine will not.
That being said, it really does look like the developer has done as much as possible to make Cyberpunk 2077 as accessible to as many players as possible.
Even for those with just a basic PC, and especially if they use a recommended SSD for storage. (article continues below…)
Buy Cyberpunk 2077 on Stadia before December 17th get Stadia Premiere Edition free
Below you will find the recommended system requirements for Cyberpunk 2077 for 1080p low, 1080p high, 1440p ultra, and 4K ultra settings.
CD Projekt Red has also included ray tracing setups in their chart.
And, of course, if you missed the latest trailer for the game, watch that below as well. It really does look stunning.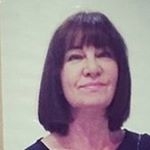 Latest posts by Michelle Topham
(see all)