Peng Liyuan, China's new First Lady, is already popular in China and her husband has only been in office for just over a week. That's because the 50-year-old wife of just-elected Chinese President Xi Jinping is already becoming a style icon for helping promote Chinese fashion.
In fact, since traveling with her husband on his first overseas tour, Peng Liyuan has hit the Chinese news media in a big way — with millions of Chinese talking about the locally-made clothes she wears and how fashionable and stylish she looks in them.
For decades, China was known as nothing more than a massive sweatshop where western-designed clothing was made cheaply. Nowadays, however, the Chinese fashion industry is huge with Chinese fashion designers creating some of the most stylish and beautiful clothes in Asia.
Peng Liyuan herself has been a famous Chinese singer for many years, so she's certainly not new to the limelight.
The Chinese government, however, are finding it a little odd that Peng Liyuan has become a style icon for simply wearing Chinese fashion as, let's face it, having a popular First Lady in China has never happened before.
Now they have to think about the possible benefits of her promoting the Chinese fashion industry compared to her being "too much" in the public eye. It will be interesting to see what happens, particularly as China is not known for its freedom of expression or freedom of the press.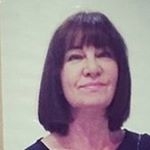 Latest posts by Michelle Topham
(see all)