Can I start this by saying I could not believe how old magicians Penn & Teller are when I saw them on CBS This Morning yesterday. Penn is 60 and Teller is 67, yet they look just like they have done for decades. Like they are in their mid-40s.
Now the reason Penn & Teller were on CBS This Morning yesterday? Because they are going back to perform on Broadway in a new show. For the first time in 23 years.
Penn & Teller have been together for 40 years, but their new Broadway show will be the first time they have used material from all 40 years, so it's going to be something quite special.
Penn said they will also be performing material they have only ever used in their Vegas show before, as the equipment is usually too big and too difficult to move. But they're making an exception for Broadway.
Sounds like you may just want to grab tickets for this one.
Watch them below.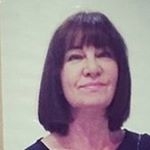 Latest posts by Michelle Topham
(see all)