The new novel from crime fiction writer Peter James releases on May 19th, 2019. Called 'Dead At First Sight', it is the 15th book in the popular Roy Grace series.
It follows on from the 2018 book 'Dead If You Don't.
The Peter James novels about Detective Superintendent Roy Grace have earned him more than 19 million sales so far, and 12 number one books on the Sunday Times bestsellers list. There is quite a good chance, therefore, that Peter James' 'Dead At First Sight' may just be book number 13 to get there too.
The novel's publisher has this to say about 'Dead At First Sight':
You don't know me, but I thought I knew you . . .

A man waits at a London airport for Ingrid Ostermann, the love of his life, to arrive. Across the Atlantic, a retired NYPD cop waits in a bar in Florida's Key West for his first date with the lady who is, without question, his soulmate. The two men are about to discover they've been scammed out of almost every penny they have in the world – and that neither women exist.

Meanwhile, a wealthy divorcee plunges, in suspicious circumstances, from an apartment block in Munich. In the same week, Detective Superintendent Roy Grace is called to investigate the suicide of a woman in Brighton, that is clearly not what it seems. As his investigations continue, a handsome Brighton motivational speaker comes forward. He's discovered his identity is being used to scam eleven different women, online. The first he knew of it was a phone call from one of them, out of the blue, saying, 'You don't know me, but I thought I knew you'.

That woman is now dead.

Roy Grace realizes he is looking at the tip of an iceberg. A global empire built on clever, cruel internet scams and the murder of anyone who threatens to expose them.
Peter James' 'Dead At First Sight' released on May 19th in hardback, paperback, audio and Kindle.
Related Reading: John Connolly's 'A Book of Bones' publishes in April — 17th book in the Charlie Parker series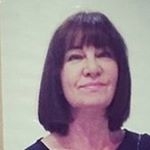 Latest posts by Michelle Topham
(see all)