Things are starting to heat up when it comes to Eurovision 2016, as Swedish officials announced today that Petra Mede and Måns Zelmerlöw will be the hosts for Eurovision 2016.
Måns, of course, is the winner of Eurovision 2015, and Petra Mede hosted ESC in 2013, the last time Sweden had the honors of being the host country. She was also Graham Norton's co-host at Eurovision's Greatest Hits in London earlier this year, and was a smash hit with ESC fans.
It's probably likely that Måns Zelmerlöw, as last year's winner, will also be singing several times during the show's three days of competition.
The announcement of the co-hosts for Eurovision 2016 was accompanied by a couple of cute videos of Petra and Måns on Instagram, one in English and one in Swedish.
Don't know about you, but I think these two as co-hosts are going to be an awful lot of fun.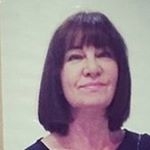 Latest posts by Michelle Topham
(see all)