Swedish video gamer, PewDiePie, real name Felix Arvid Ulf Kjellberg, has just passed 22 million subscribers on YouTube. Apparently, screaming makes you rich. Or at least it does if you're a 24-year-old gamer.
And, yes, 22 million subscribers on YouTube is pretty darned astounding. But, it's even more astounding when you figure out he added an extra 1 million subscribers to his channel in just 13 days. In fact, PewDiePie is adding around 1 million new subscribers every 13 days recently, which is more than 76,000 a day.
Personally, I don't get the appeal as all PewDiePie does is scream and shout his way through most of his videos, and isn't remotely funny, unusual or talented but….a lot of 12 year-old-boys must like him as his popularity doesn't seem to be on the wane any time soon.
Unfortunately.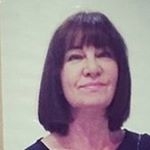 Latest posts by Michelle Topham
(see all)