Now, I wouldn't say I am a massive fan of the anime movie No Game No Life -Zero-. Sure, I liked it well enough, but I wouldn't place it anywhere near the top of my list — both for the story and the characters in it.
But…when it comes to adding a new anime figure to my collection, the to-be-released-next-year 1/7th scale figure of Shiro and Schwi is something I am now coveting.
Because, come on, the figure, which has just shown up on Good Smile Company's website, has one of the most beautiful and most complicated sculpts I have seen on any anime figure in a long time.
The price of the 1/7th scale figure of Shiro and Schwi
The 1/7th scale figure of Shiro and Schwi has two things against it when it comes to my owning it. The price (it's high), and the fact that it will not be released until November, 2022. So, yep, it's a wait.
That being said, Shiro and Schwi are so incredibly gorgeous here, I am quite happy to pre-order Phat! Company's new figure well before the pre-order period ends in August, and pay the $378.99 the figure will cost.
Plus, with the girls being part of a 1/7th figure, at almost 9 inches in height (8.66 inches or 220mm), the figure is quite large. So, yes, it is worth the money I will spend.
Specifications of Phat! Company's 1/7th scale figure of Shiro and Schwi
The sculpting of this figure is utterly stunning, with so many complicated elements to it, it is really no wonder it costs close to $400.
Not when you see the girls' gorgeous hair, the sculpt of their clothes with all those lovely folds, and the vibrant colors this figure was designed to show off.
Colors that fit the usual No Game No Life color palette well.
The figure itself is made from ABS&PVC and comes with a stand.  As I said earlier, Shiro and Schwi stand 8.66 inches tall (220mm). although that height does include the checkerboard base.
The figure's sculptor is Koudai Abe (Fenrir).
Shiro and Schwi can currently be pre-ordered in the U.S. or Canada via Good Smile Company from today through the end of the day on Wednesday, August 18th, 2021. Delivery will be next year in November.
If you are in Japan or anywhere else, the cost for Shiro and Schwi is 37,800 yen, and can be pre-ordered through August 19th.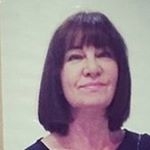 Latest posts by Michelle Topham
(see all)