Singer-songwriter Phillip Phillips looked so cute on The Today Show on Friday morning as he performed songs from 'Raging Fire', his brand new album and, boy, was he wearing a big smile the whole time he was there so he must have been enjoying himself.
The former American Idol Season 11 contestant was at the Rockefeller Centre on Friday for Today's Toyota Concert Series and sang 'Lead On', 'Gone Gone Gone' and 'Raging Fire' — and, yes, he gave superb performances of all of them.
But, before he got started The Today Show did a very nice story on his fast rise to fame.
Starting with Phillip Phillips American Idol performances, onto his first album and it's platinum sales, and to his current release of 'Raging Fire'. Watch the whole segment in the video below.
Then, don't miss Phillip Phillips singing 'Lead On'. I like all of the songs I've heard from his new album so far, but 'Lead On' is my favorite. And, yep, you can watch it below.
Visit NBCNews.com for breaking news, world news, and news about the economy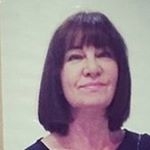 Latest posts by Michelle Topham
(see all)