Things haven't been all plain sailing for the new real-time strategy game Pikmin 3. In fact, the release of the upcoming Nintendo game is already six months behind schedule. But, if this new Pikmin 3 gameplay video is anything to go by, it seems as though the game is finally ready.
Nintendo has already announced their schedule for E3 2013 next week, and that includes live streaming of Pikmin 3 gameplay, new trailers, upcoming game reveals and title announcements.
But they have also released a few short Pikmin gameplay videos on the game's website for those gamers who just can't wait to see how this cool game plays. Gameplay videos that have just been compiled into one large video by YouTuber GoldMetalSonic, I might add (see video below).
As it stands now, although we'll know more after E3 next week, Pikmin 3 should be released on Wii U at the end of July in Europe and the beginning of August in North America.
We'll keep you posted on any date changes as we hear them.
Meanwhile, enjoy the video. It's too cute.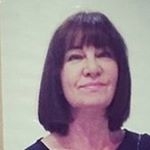 Latest posts by Michelle Topham
(see all)