The first paid Pillars of Eternity 2: Deadfire 'Beast of Winter' DLC is due to release on August 2nd, after a month's delay from the originally announced release date.
And the 'Beast of Winter' DLC could be a little depressing, considering the game shifts from a world of pristine sand and deep blue oceans to one covered in snow and ice. The story also includes adoration from the worshipers of Rymrgand, the god of disaster and death, who seem to think you are the harbinger of doom.
Advertising
So, they invite you to an island where they throw a feast to celebrate. Yep. The more people you kill, and the more destruction you create, the happier they apparently are.
But, before you think this expansion pack is going to disintegrate into a a kill fest where you are so depressed, you just want it to be over as soon as possible, think again.
Because developer Obsidian Entertainment is well aware, with the subject matter, it could be so dark and gloomy, you lose all will to live.
That is why they have deliberately designed the Beast of Winter expansion pack to make full use of the dark comedy that could be inherent in such a situation.
At least according to 'Beast of Winter' narrative designer Alex Scokel, who spoke to PCGamesN about the upcoming new content recently.
Advertising
Scokel says "We obviously don't want to make an incredibly depressing piece of DLC. It's definitely an opportunity for us to show how people feel about this sort of thing, but also show the humour of it. One of the reasons we wanted to be funny was to lighten what could otherwise be a really [miserable] experience."
Well, that's a relief.
The Pillars of Eternity 2: Deadfire 'Beast of Winter' DLC will be available for PC on August 2nd.  It is one of three planned paid expansion packs for the game, with Seeker, Slayer, Survivor and The Forgotten Sanctum being released before the end of the year.
Meanwhile, watch the Pillars of Eternity 2: Deadfire 'Beast of Winter' teaser trailer below. Although, frankly, it doesn't tell you much.
And, if you are an RPG fan, but still haven't picked up the game (Why not? It's brilliant) watch the Logitech video below that to find out 7 things every beginner needs to know about Pillars of Eternity 2: Deadfire. Then pick up one of the what seems like a hundred different editions of the game on GOG. Have fun!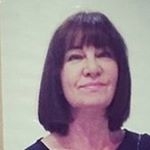 Latest posts by Michelle Topham
(see all)