An upcoming Kageki Shoujo! anime series has just been announced via a new official website, with the news the animation studio PINE JAM will be animating it.
Kageki Shoujo!, of course, is based on the youth musical manga by Kumiko Saiki, although its story will come from the reprint of the original series — Kageki Shoujo!! Season Zero.
Advertising
Kazuhiro Yoneda (Kabukibu!, Mahou Shoujo Nante Mouiidesukara) will be directing the anime series, with Tadashi Morishita (Yona of the Dawn) in charge of scripts.
Takahiro Kishida (How to Keep a Mummy, Gleipnir, Puella Magi Madoka Magica) is character designer, with art direction by Hiromichi Tanigawa (Magic of Stella).
As you can see from the character design in the teaser visual also released today, this new anime series could end up looking really lovely.
PINE Jam animating Kageki Shoujo!
The Japanese animation studio PINE JAM was only founded five years ago, so currently has a limited number of full anime series under their belt.
What they have animated, however, has been exceptionally high-quality with series like Gamers! Gleipnir and Just Because! quickly becoming fan favorites.
Advertising
That's why the upcoming Kageki Shoujo! anime series is also likely to be superb.
The original Kageki Shoujo! manga was published in two volumes and then re-published seven years later in one volume as Kageki Shoujo!! Season Zero.
Along with the upcoming Kageki Shoujo! anime, there will also be an English-language version of the Kageki Shoujo!! Season Zero manga published by Seven Seas Entertainment in the west. (article continued below…)
The Way of the Househusband on Netflix in 2021 — yakuza life wasn't as dangerous as this
Seven Seas describes the manga's storyline like this:
Like the Takarazuka Revue, the young women who go to the arts academy Kouka Kageki High School play all the parts of musical theater, be they female or male. Narada Ai is a jaded former idol performing female roles—her roommate, playing male roles, is bright-eyed country girl Watanabe Sarasa. From the school to the stage to the rest of their lives, there is no challenge these young women can't face with their passion for performance.
That manga will be released with the title Kageki Shoujo! The Curtain Rises next month.
The Kageki Shoujo! anime series will be released some time in 2021.
Until that happens, keep up-to-date with upcoming news about the Kageki Shoujo! anime on the series' official website.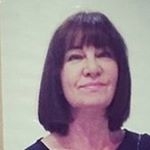 Latest posts by Michelle Topham
(see all)