This is one of those performances that needs nothing more than this.
An introduction – it's Pink singing 'Glitter in the Air' at the Grammy Awards in 2010 — and a statement. It literally is the most amazing live performance you will ever see.
And no, I have never seen another one more beautiful (well maybe this one?). Particularly when she managed to bring an entire auditorium of some of the biggest A-list stars on the planet to their feet, and she hadn't even finished the song.
And some? They were in tears.
Watch Pink performing 'Glitter In The Air' live at the Grammy's in the video below (and I have embedded two videos, as one seems to always get blocked everywhere except the US, and you really need to see this).
Enjoy.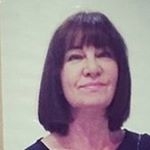 Latest posts by Michelle Topham
(see all)