So now you get to hear about my latest obsession. Pink. The American pop star known as the see-no-shit, speak-no-shit, take-no-shit kinda gal. And me? I like that.
I love strong women. Women who aren't afraid to speak their mind, no matter what the cost. Women who are brave and bold. Women who are risk takers. Women who are comfortable in their own bodies and secure in their beliefs and, yes, that is indeed…….. Pink.
She's loud, she's proud, she swears a lot (well, she does) and she doesn't take shit from anyone. And she'll fight for her beliefs.
But, at the same time, she's sweet and kind and funny and…..she'll even stop a concert to find out why a child is crying. Seriously. Who does that?
So, probably, for the next week or two, you're going to get a whole lot of Pink as I look at her from every angle. From her incredible voice to her amazing stage presence, her phenomenal outlook on life to her no-shit-taking attitude, from her gorgeous looks to her fabulous tattoes. Yep. It's going to be Pink week (or month – depending on how far I go with this).
And I'll start off with this Pink live in concert in Europe video I just rustled up on YouTube, because it is incredible. Stage presence? You haven't seen stage presence until you see this girl in action.
There are only three women I'd cross oceans to see in concert and Pink, she's close to the top of my list.
Watch it below – play it loud, and with headphones but, no, not with your eyes closed. Because Pink? She deserves every moment of your attention.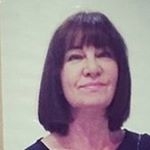 Latest posts by Michelle Topham
(see all)