I love Pink. She's the girl many of us want to be if we could only muster the courage, the style and, oh yeah, the incredible singing voice. So, when I just saw Pink on the cover of Australia's Who magazine – gorgeous, naked and perfectly tattooed – I did a quite high pitched fan girly scream. Yep, I'm a doofus – I happily admit it.
Of course, being Pink, she's not on the cover of Who magazine because she likes to strip naked and be an exhibitionist (well, she might, but that's not why she's on this particular cover). She's actually the cover girl for 'The Body Issue' of the magazine – an issue that profiles 13 other celebrities besides Pink – celebrities who talk about body image and how important having self confidence is.
As for Pink herself, in the accompanying article she talks about how, even though she's 10 lbs heavier than she has been in the past, she's still 'in the best shape of her life' and prefers to be 'strong rather than bony'.
She also mentions her 3-year-old daughter Willow and stresses how important it is to her to have her daughter grow up wanting a strong and fit body and not worrying about how thin she is.
Got to say I agree with that and, to Pink, "You go, girl!"
You can pick up the June 23rd issue of Who magazine with Pink in all her splendour on the front cover in the next few days if you're in Australia. Outside Australia, it might take you a bit longer.
Meanwhile, if you love Pink as much as I do, don't miss watching this video to see how wonderful she is with kids and what a fabulous role model.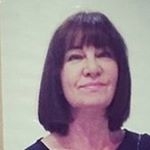 Latest posts by Michelle Topham
(see all)