American singer-songwriter Pink has proven once more how wonderful she is and what a great role model she can be. At a concert in Philadelphia on Sunday night, Pink was singing a solo with just her guitarist when she noticed a child crying in the audience. She stopped her guitarist and stood up to ask what was the matter.
When the mother of the 2-year-old child told her the little girl was upset because some people were fighting in the audience, the first think Pink said was "Y'all are fighting around a little girl?".
She then handed a green frog and a rice krispie treat back through the audience to the child, told her she looked beautiful and made sure everything was alright before she went back to singing.
Now, I've always loved Pink. She's smart, she's funny, she's strong, she's talented and she's always always always seemed to be kind. But, with her on-stage performance in Philadelphia on Sunday, she's proven it once and for all.
Watch the video of Pink's Sunday night concert 'check on a little girl' and see what I mean. It is very very sweet.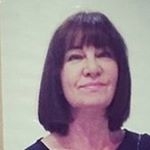 Latest posts by Michelle Topham
(see all)