Pink's 'Break the Cycle' is a song I haven't mentioned on Leo Sigh yet as it's one of those that's really taken a while to grow on me. It's slow, it's melodic but it's not a very 'tight' song so, for me, it wasn't an instant hit.
It's also actually You+Me's 'Break the Cycle' if I'm being exact, as it's a song Pink recorded with a friend, Dallas Green from Alexisonfire under a new duo name 'You+Me'. A song that comes from an album called Rose Ave the pair put together in just six days.
Listen to it below but, just like me, let it stew for a bit before you form an opinion. And, if you're interested to learn more about the collaboration between Pink and Dallas Green, watch the interview video below that.
It's the usual Pink – gorgeous, funny, intentionally weird and just plain cool, and Dallas does pretty amazingly keeping up with her as well.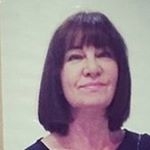 Latest posts by Michelle Topham
(see all)