Talk show host Ellen Degeneres gets some of the best musicians on her show. This week, American rapper Pitbull sang his latest single 'Fireball' live on The Ellen Show, and he was rocking.
'Fireball' is from Pitbull's new album 'Globalization', which is due out soon. The single is already a massive hit for the Miami native, and is looking like it may easily be the biggest hit of his career so far.
And can I just say, I don't get all the hate directed at Pitbull. He creates amazingly cool, catchy songs you can dance to. He is a fun performer and, from what I understand, an incredibly nice guy.
I guess jealousy comes in all forms, eh?
Watch Pitbull sing 'Fireball' live on Ellen below. Awesome, eh?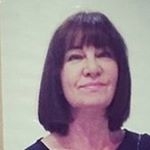 Latest posts by Michelle Topham
(see all)