Another celebrity seen around Glastonbury, the gorgeous British model Pixie Geldof was also uploading Instagram photographs of her escapades at the annual music festival this weekend.
Here are a couple of her photographs from Glastonbury Day 2 and Day 3 — jazzy shorts, awesome hair cut and an all-around lovely British girl. Well……until she started licking the tree? (Just joking — it's cute!)
But, hey, no worries. If you don't find that much of a turn-on, maybe Mick Jagger showing off his yurt might help? Don't know what a yurt is? You'd better go and find out.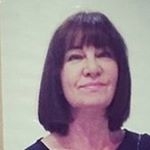 Latest posts by Michelle Topham
(see all)