Even when I was a kid, I don't think I ever made my toy cars or airplanes talk, (come on, they're vehicles, why would they talk?) so I'd normally be amazed that a movie like Disney's upcoming sequel Planes: Fire & Rescue has attracted so much attention.
Advertising
But, when you watch the new Planes: Fire & Rescue extended trailer below, it's easy to see why. Gorgeous artwork, beautifully written, great voice acting (Dane Cook, Stacy Keath, Julie Bowen) and some very funny lines.
In fact, if Planes: Fire & Rescue isn't a hit with both kids and adults alike, I'd be very surprised. Like I said, no, my toy cars never talked, they didn't have personalities, and even I want to see it.
Advertising
Watch the extended trailer below. Fun, eh?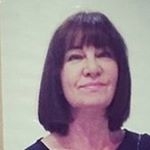 Latest posts by Michelle Topham
(see all)