Mangaka Satoshi Mizukami says his Planet With manga will end with the 8th volume.
In an afterword in his 7th compilation volume of the popular manga, Mizukami said the eighth volume would be larger than normal so he could finish the story in style.
Advertising
This after underestimating how many chapters it would take to conclude its final arc in a manner fitting to the entire story.
Once Mizukami has finished the final chapters of the Planet With manga, he plans to spend his time writing and drawing his World End Solte manga instead.
What is the Planet With manga?
For those who may read manga, but haven't yet read Planet With, here's a little history.
The Planet With science fiction manga series was started as part of a multi-media project. A project that also included the Planet With anime that premiered in the west in early July, 2018, just a few months after the first chapters of the manga were released.
Satoshi Mizukami, however, had been working on the manga/anime project for four years before the first manga frames were ever published.
Advertising
Although I have not read the manga, the Planet With anime was the first sci-fi anime I watched.
While not one of my absolute top picks, the story is compelling, the characters are quintessentially Japanese and incredibly unique, and the art style simple but extremely effective. It is also a helluva fun story.
The English language version of Planet With is published by Crunchyroll Manga, and is available for premium members of the platform.
The plot of the Planet With manga (and the anime series) goes like this:
Sōya Kuroi lives with a large cat-like creature called Sensei and a happy maid named Ginko. One day, strange floating beasts appear in the sky above Japan, and conventional weapons are useless against them, until seven men and women transform into powerful weapons and destroy them.

Sōya soon finds himself pressed into battle, fighting not against the beasts, but against the seven heroes instead, as he becomes an unwitting pawn in an interstellar war that has come to Earth.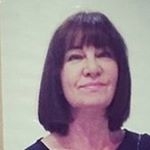 Latest posts by Michelle Topham
(see all)