While I stopped playing Planet Zoo as building enclosures and habitats was so damned annoying, I may just give it another try this month.
That's because developer Frontier Developments has just announced the new Aquatic Pack DLC and, let's just say…PENGUINS!!!
The new Planet Zoo Aquatic Pack DLC includes five new types of marine life — the King Penguin, Dwarf Caiman, Giant Otter, Grey Seal and Diamondback Terrapins.
There will also be over 170 new scenery pieces included in it, with both blueprints and construction items featured.
When building a marine life enclosure, you will be able to do things like decorate the walls with murals of jungles or icy tundra, and even create waterfalls to make them look more beautiful. You can build platform floats or jetties in your enclosures as well, giving your penguins or otters something to lounge on, dive off or play on.
Below-deck observation areas will also allow your zoo visitors to watch marine life in their natural habitat — swimming underwater, clowning around with their friends or even eating.
Check out everything coming with the new Planet Zoo Aquatic Pack DLC on the developer's website. The pack itself can be bought for £7.99 ($9.99, €9.99) on Steam and the Frontier Store.
It will release for PC on December 8th, 2020 on Steam and, of course, you can wishlist it now. (continue reading below and watch the Aquatic Pack trailer…)
Next Microsoft Flight Simulator update will focus on the UK with 50-60 new points of interest
Along with the new Planet Zoo Aquatic Pack DLC, there will also be a free update to the base game.
This will add a slew of new features including a Water Temperature Regulator facility so you can change water temperatures in different habitats, making each of your different species more comfortable and healthier.
It also includes a new feeding station — the Underwater Box Feeder — a timed scenario set in the mountains of Luzon in the Philippines, and a new management screen that will allow you to keep an eye on all the transport rides in the zoo.
The latest update will be available on December 8th too.
Until then, watch the Planet Zoo Aquatic Pack DLC trailer below to get an idea of just how awesome AND DARNED CUTE the new pack looks.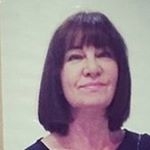 Latest posts by Michelle Topham
(see all)