When it comes to anime opening theme songs this season, there have been quite a few that are standouts.
None are any better, though, than the Platinum End opening theme song 'Sense' by Band-Maid. A song that has been my new obsession since the anime series premiered back in October.
Band-Maid's 'Sense' is the perfect song for Platinum End. An anime that takes ruthlessness to the next level.
From the scene where Mirai tells his aunt and uncle they should die for killing his parents, and so his aunt kills herself, to Nasse telling him he should just kill his uncle and cousins as well to, of course, other candidates in the competition to become God willing to kill their rivals so they can win.
Band-Maid's 'Sense' is the loud, brutal, discordant, hard rock song an anime series like this deserves. And, man, this all-female Japanese rock band, with the superb voice of lead singer Saiki Atsumi at its head, does a brilliant job with it.
Platinum End is based on the manga series written by Tsugumi Ohba and illustrated by Takeshi Obata.
It tells the story of Mirai Kakehashi who, after trying to kill himself, is rescued by an angel. A guardian angel called Nasse, who then informs him the miserable life he was leading living with his aunt and uncle was due to them killing his parents.
Mirai wreaks revenge on his relatives, only to then be told by Nasse he is one of several candidates who have been chosen to compete with each other to be the one who replaces God when he retires.
Related: Platinum End trailer features Mirai's rescue by an angel
Yep, Band-Maid's 'Sense' is perfect for an anime like this.
Listen to Band-Maid's 'Sense', the Platinum End opening theme song, in the band's official music video. And, if you haven't caught the first six episode of the anime series, check out the trailer below.
Believe me, it's one of the must watches of this season.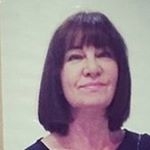 Latest posts by Michelle Topham
(see all)