One of the more interesting anime series arriving in the Fall, 2021 season is Platinum End, the anime that is based on the manga series by Death Note creators Tsugumi Ohba and Takeshi Obata.
Especially now Platinum End's first trailer and key visual have been released today.
Advertising
The new Platinum End trailer is short and features protagonist Mirai's suicide scene. A suicide that is quickly prevented by an angel, and an event that then catapults Mirai into a battle where he is one of 12 people all fighting to win the right to become God.
They have 999 days before the identity of the new God is revealed.
The Platinum End key visual also shows Mirai and his angel.
Along with the trailer and visual, anime producer Signal.MD has announced the upcoming series will consist of 24 episodes that will cover the full manga series (hopefully, not too much from the original manga will be cut?)
Advertising
The anime will begin airing in Japan in October and will continue weekly until March, 2022.
Hidenya Takahashi (JoJo's Bizarre Adventure: Golden Wind) will direct the first 12 episodes, with Kazuchika Kise (Ghost in the Shell Arise) directing the second 12 episodes.
And, if you haven't read the manga yet, Viz Media is releasing the English version of the manga series, with 12 volumes already out.
They describe the series in this way:
As his classmates celebrate their middle school graduation, troubled Mirai is mired in darkness. But his battle is just beginning when he receives some salvation from above in the form of an angel. Now Mirai is pitted against 12 other chosen humans in a battle in which the winner becomes the next god of the world. Mirai has an angel in his corner, but he may need to become a devil to survive.
Check out the Platinum End trailer below, and the cool key visual above.
Yep, this one looks like fun!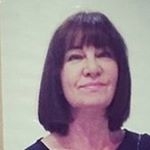 Latest posts by Michelle Topham
(see all)