With the second cour of the anime Play It Cool, Guys kicking off tomorrow, of course it is only fitting for new character Motoharu Igarashi to get his own introduction video.
A Motoharu Igarashi character video that quickly illustrates the incredibly handsome and very "cool" looking guy is apparently just as useless as the rest of the main characters, when it comes to not doing silly things.
Things that, of course, make us laugh, so we don't mind.
In the Motoharu Igarashi character video, he charmingly explains why he is walking around with a shoehorn instead of an umbrella.
Well, like you do, he just grabbed the shoehorn and headed out the door, only to realize later when it began to rain it wasn't quite the object he expected it to be.
Although it is perfect if he plans on buying some new shoes, right!
Motoharu Igarashi first appeared in the Play It Cool, Guys first cour (Episode 12).
This time at the end of the episode (briefly) where he was struggling to find the right exit gate from Tokyo's Shunjuku Station so he could meet the woman waiting for him.
Being clumsy, he was obviously at the wrong gate than where he had been told to be, causing the woman to exasperatedly tell him "Hurry up, Sensei", as they had a business meeting to get to.
Then again, Motoharu had been distracted by a guy who ran past him on the street (Shun) singing the song he had written himself.
So there's that.
The Motoharu Igarashi character video also came with an equally cute character visual, with Motoharu holding the said shoehorn. Awwwww.
Play It Cool, Guys second cour premieres tomorrow, January 9th, 2023 and, like the first cour, will stream via Crunchyroll soon after its release in Japan.
Watch the just-released Motoharu Igarashi character video, and get ready as this guy looks like he'll be just as fun as the rest.
RELATED: Play It Cool, Guys second cour ending theme is sweet and comfy, and sung by all five of our main men — Listen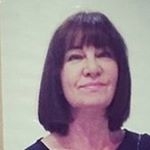 Latest posts by Michelle Topham
(see all)