The upcoming second cour of the Play It Cool, Guys anime is due to hit on January 9th, so it is only right we have just received the show's second cour ED.
That Play It Cool, Guys second cour ending theme song is titled 'Taisetsu' by PICG, and came with a sweet creditless ending animation featuring all five of the main guys.
Advertising
That's because, in addition to Souma, Takayuki, Hayate and Shun, the second cour will feature Igarashi Motoharu much more than the first cour.
Who might the group PICG be?
None other than the anime's voice actors Chiaki Kobayashi (Hayate), Koki Uchiyama (Shun), Yūichirō Umehara (Takayuki), Shōya Chiba (Souma) and Makoto Furukawa (Motoharu).
The group (minus Makoto Furukawa) also provided the ending theme song for the first cour of the anime and, with Makoto Furukawa, is also singing Play It Cool, Guys second cour opening theme song.
Advertising
Play It Cool, Guys is a laid-back, chill and kind of cozy anime based on the manga by Kokone Nata.
It is directed by the fabulous Chiaki Kon (Sekaiichi Hatsukoi and Junjou Romantica), with series composition by Makoto Uezu (KonoSuba), and chief animation and character designs by Eri Taguchi.
It follows four guys (now five in cour two) who, while they may look incredibly cool and as if they never make mistakes, spend almost every day pretending the mistake they made didn't happen. Or, if someone notices it did, insisting they did it deliberately.
Of course, this playing it cool attitude rarely fools the people around them, but that is what makes their clumsiness and forgetfulness so cute, right?
Listen to the Play It Cool, Guys second cour ending theme song in the creditless animation video below. It is a song I love as, being so sweet, laid-back and carefree, it suits this comfy anime perfectly.
The ending animation is also sweet, as it features Polaroids of each of our favorite cool guys against a backdrop of a popular Tokyo location.
Remember also to mark your calendars for the Play It Cool, Guys second cour premiere on January 9th. You can watch the currently released 12 episodes via Crunchyroll.
RELATED: Check out the trailer for the Play It Cool, Guys second cour — it's as cute as you'd expect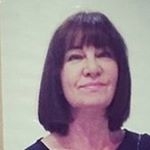 Latest posts by Michelle Topham
(see all)