A Play It Cool, Guys' Takayuki Mima character video was released this weekend showing a guy who is desperate to appear "cool", with his "iced coffee", and his refusal to say out loud that he hates having to work late and just wants to get home on time.
Instead of being forced to go out drinking with work colleagues, and then help them home when they can't handle their booze.
A guy who also puts a sleep mask on, after a co-worker gives it to him, forgets to use it when he takes a nap, but then heads to a meeting with it still on his head.
Yep, Takayuki Mima is just as clumsy as all the other cute and funny guys in the upcoming Play It Cool, Guys anime series.
Takayuki Mima is played by Yuichiro Umehara, one of my favorite Japanese voice actors, as his voice is so deep and sexy.
You may know him from his roles as Seiya Ryuuguuin in Cautious Hero: The Hero Is Overpowered but Overly Cautious, as the fabulous Goblin Slayer in Goblin Slayer, and as Mars in Black Clover.
So, yep, along with Takayuki's adorable personality, his voice actor is someone to look forward to listening to as well.
With the new Takayuki Mima character video, we also got a character visual showing the 27-year-old office worker working diligently while wearing glasses.
Glasses he only wears when he oversleeps, and doesn't have time to deal with contact lenses.
Play It Cool, Guys is directed by Chiaki Kon (The Way of the Househusband), with series composition by Makoto Uezu (KonoSuba -God's Blessing on This Wonderful World!), and character designers from Eri Taguchi (key animator for Keep Your Hands Off Eizouken!). Taguchi is also the anime's chief animation director.
Studio Pierrot is in charge of anime production.
Yen Press, who is currently publishing the English version of the hit Play It Cool, Guys manga (buy it here), has this to say about the plot:
They're so goofy, they're cool.

Enter: a group of cool guys who seem like they've got that unapproachable swag. But look closer and you'll find a bunch of dorks who've gotten the act down pat. So sit back, grab some popcorn, and enjoy watching these clumsy dudes try to look cool all day, every day.
The first episode of the Play It Cool, Guys anime is due to air in October.
Mark your calendars if you like cute guys who are a lot of fun, and watch the just released Takayuki Mima character video below.
Yep, he's adorable!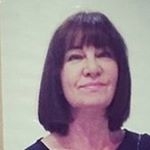 Latest posts by Michelle Topham
(see all)