PlayerUnknown's Battlegrounds' 3.1 million concurrent players is the most ever on Steam
According to Steam figures, the mega-popular last-man standing shooter PlayerUnkown's Battlegrounds has just broken the record for the most concurrent players on Steam, with more than 3.1 million gamers playing the game at the same time.
And not just broken the record but smashed it too.
After all, even two of Steam's most popular games — Dota 2 and CS:GO  — did not get anywhere near the numbers PUBG is getting at the moment, as they peaked at 1.3 million and 630,000.
Of course, it isn't just North American or European players that are fueling this massive increase in concurrent players. Instead, it is huge numbers of gamers in countries like China and S. Korea that are adding to the rapidly growing numbers.
Then again, to get to numbers over 1 million concurrent players, any game has to see substantial growth in Asia, and that is definitely happening with PUBG.
Some naysayers, of course, are commenting these massively rising numbers are due to bots and farming accounts in Asia, but that does not seem to be true either.
In fact, developer PUBG Corp has been updating PUBG continually in an effort to get rid of farming accounts. They are also banning huge numbers of fake accounts, with a total of 1.5 million accounts banned so far.
It is an uphill battle for the Korean developer, though, as many Steam gamers are still reporting hackers spoiling their PUBG gaming fun.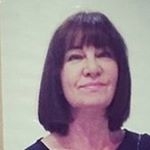 Latest posts by Michelle Topham
(see all)