You have to wonder if Xbox One is already the loser in the war between PlayStation 4 and Xbox, and that's before either console has been released. After all, when you've got Xbox One loaded with DRM, requiring an internet connection once a day, a camera that watches your every move, oh and did I mention the difficulty of playing used games, it's probably not surprising Sony PlayStation 4 executives are chuckling. Now Sony has just announced PlayStation 4 will sell for $399 in the US, I can hear them laughing even louder as they cheer "PlayStation 4 wins price war with Xbox".
Let's face it, the Xbox has always been the poor relation to the PlayStation. The PlayStation is simply a better console, with better games, usually cheaper and, of course, more consumer friendly, it's really no wonder I don't know anyone who is planning on buying an Xbox One but have several friends who will be lined up to grab the PlayStation 4 as soon as it goes up for sale.
As for the Sony PlayStation 4, what specifications will it have. Well…..no DRM, the ability to play old and used games, it won't have any online requirement, no camera and on and on.
As for Microsoft and it's Xbox One, yep, they're once again behind the times. A console with more DRM than has ever been seen before. A console that won't allow you to play the Xbox games you already own, let alone play used ones. A console that has a camera that is photographing your activities while in your own home, and will likely passing the information onto the NSA and the US government through the Prism program.
Yes, PlayStation4 wins the price war with Xbox. There's absolutely no contest.
What? You're buying an Xbox One. Are you a complete fucking idiot? The Xbox One completely stinks.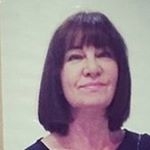 Latest posts by Michelle Topham
(see all)