As a gamer, there are many things I care about with the games I play and the equipment I buy to play them on. One thing I don't care about is the bloody box they come in. So, I had to laugh when I saw several gaming sites today talking about the "PlayStation4 500GB retail box revealed at E3″ and how GameStop Germany already has a listing for the PS4 showing one.
It's a box. It's blue. The PlayStation 4 500GB comes in it along with a bunch of wires and a controller.
If I buy one, I'm going to open the box. Take out the PS4 and throw the bloody thing away. Why the HELL would I care what the box looks like?
Honestly, sometimes I wonder about the intelligence of some gamers when they're actually concerned about the design of a cardboard box.
Besides, it looks just like the PlayStation 3's box. And I didn't care about that one either.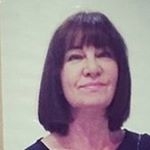 Latest posts by Michelle Topham
(see all)