One of my little secrets is that I'm addicted to the 1991 Keanu Reeves movie 'Point Break'. A movie that has had a cult following since it was released. Okay, not really a secret, as I'd tell anyone that asked but, come on, how can you not like a screen full of rad, hot surfers and some of the best extreme sports and craziest stunts on the movie screen ever?
So, as you can imagine, one of the movies on my Must See Movies of 2015 list is the upcoming remake of 'Point Break'. A movie that takes the extreme sports and incredible stunts of the 1991 classic, and blows them up to something unbelievable to watch.
Advertising
'Point Break' 2015 was directed by Ericson Core and stars Australian actor Luke Bracey, fellow Aussie Teresa Palmer, Venezuelan Edgar Ramirez, Norwegian Tobias Santelmann, British actor Ray Winstone and American James Le Gros. A true international cast indeed.
But what is setting this movie apart from so many others this year is that the extreme stunts featured in 'Point Break' were so dangerous to do, Australian stunt man Laurie Towner broke his jaw and had other injuries during one stunt, and other stunts are leaving critics with their jaws permanently open. They are really that stunning.
Extreme stunts in 'Point Break' include the surfing we saw in the original film, but also extreme snowboarding, with some of the world's best snowboarders being used as stunt doubles, motocross with world-class professional motocross riders, wingsuit flying, and rock climbing.
Watch the 'Point Break' extreme sports featurettes and the movie trailer below, just to catch a glimpse of what we can expect. Amazing, eh?
'Point Break' opens in the US on December 25th. Weirdly, however, it has already opened in China (well, it is an American-Chinese collaboration), and it opens here in Thailand on December 10th. So it's looking like I'll get to see it before most of my readers. Sorry guys.
Advertising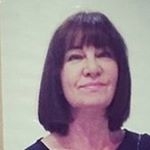 Latest posts by Michelle Topham
(see all)