It looks like Japanese alternative rock band Bump of Chicken has another smash hit on their hands. This time with the release of the Pokémon video 'Gotcha!', which features Bump of Chicken's 'Acacia' as its soundtrack.
After all, the special Pokémon video premiered just last week on the official Pokémon YouTube channel, and already has almost 11 million views.
The cool music video for the new Pokémon project was directed by Rie Matsumoto (Kekkai Sensen), who was also responsible for storyboards, and animated by studio BONES. Character design was by Yuki Hayashi (Kyousogiga).
The music video release came on the same day the Japanese band released 'Acacia' as a digital single. It will hit physical stores as a physical single, with the band's 'Gravity' as its B-side, in November. (Article continued below…)
Interestingly too, the physical release of Bump of Chicken's 'Acacia' will actually have two editions — Acacia and Gravity.
The Acacia Edition will be bundled with a DVD featuring the 'Gotcha!' music video, a rubber key chain, and stickers.
The Gravity Edition of 'Acacia' will come with the key chain and stickers, plus a DVD featuring clips of the band performing the songs 'Sirius', 'Sharin no Uta', 'Dandelion', 'Ribbon' and 'Glass no Blues' at a Zepp Osaka Bayside concert in 2019.
Fans, of course, will want to buy both.
Until then, watch that very cool special Pokémon video 'Gotcha!' featuring Bump of Chicken's 'Acacia' below, as it gives us a wonderful 3-minute walk through the entire Pokémon world and features some of its most important events.
And make sure you look for the huge number of references included in it. Starting with those boys walking on the railway track right at the beginning — a reference to both Pokémon Red and Blue and to the iconic film Stand By Me.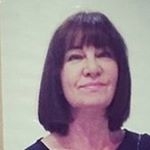 Latest posts by Michelle Topham
(see all)