Russian broadcaster Channel 1 announced yesterday Polina Gagarina will be representing Russia at Eurovision 2015 in Vienna, Austria. Her song? A track called 'A Million Voices', which has yet to officially be released but, according to a snippet on a Russian news site, will be coming soon.
Polina Gagarina is one of the biggest stars in Russian music, so it's interesting to me she was chosen to represent Russia. Says a lot about how important the Eurovision Song Contest actually is to Russia, even though Russian authorities did have a major hissy fit last year and announced they would be running their own Eurovision-style singing competition — Intervision — instead.
This after drag artist Conchita Wurst won in 2014, and the Russian act was booed by the Eurovision venue audience just because they were……Russian.
Of course, the idea of a Russian-run singing competition soon fell by the wayside after it became obvious nobody really cared outside Russia. So now Russia is back, with Polina Gagarina representing them at Eurovision 2015.
Personally, from the little I know about Gagarina, (and, honestly, it's not much), I'd say she's a great choice. She has a gorgeous voice and, yes, she's beautiful.
From the little I've heard of 'A Million Voices' (you can hear a snippet of it in the video below), I'd also say it sounds like this one could be a very good song, and a possible hit at Eurovision.
And can I just add, I do hope Polina Gagarina gets treated better than those two poor Russian girls did at last year's Eurovision. After all, it's a singing competition originally started to bring Europe closer together and, no matter how asinine the Russian government is with their anti-gay laws, people's anger should never be taken out on the Russian artists themselves.
Meanwhile, until 'A Million Voices' is officially released, you can check out Polina Gagarina's official website, and maybe grab some of her music on iTunes. All I can say is I'm really looking forward to hearing this one. It's already giving me goosebumps just listening to the snippets.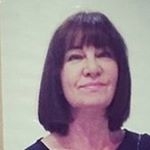 Latest posts by Michelle Topham
(see all)