Pollapönk plays 'No Prejudice' at Eurovision 2014 – Countdown to Eurovision 2015
It's Countdown to Eurovision 2015 time (16 days to Semi Final 1 and 20 days to the Grand Final). Today's showcase video is the Icelandic entry from Eurovision 2014, Pollapönk, and their song 'No Prejudice', which I think was one of the most underrated and most overlooked songs of the entire competition.
Because it wasn't just the fact that Pollapönk had a cool song with 'No Prejudice', or that they wore the most amazing clothes, it was instead the message of the song that made it so great — how evil bullying is, and how it destroys people's lives.
Life is way too short for short-sightedness
and tell me who has got the time
for narrow-mindedness
Listen to what I say
cause every-buh buh buh buh buh buh
body looks the same on the inside
And it puh puh puh puh puh puh puh puh
pays:
to wear a smile
Let's do away with prejudice
don't discriminate, tolerance is bliss
we got to get together on this
cross this problem off our list
I may stutter when I speak
(but) you don't need to call me freak
it's not trigonometry
inside we're the same
And you can see why Pollapönk are so popular with both adults and children alike. Their music is fun, it carries an important message, and these guys are just the loveliest of human beings.
Watch Pollapönk singing 'No Prejudice' at Eurovision 2014. Now wouldn't the world be a better place if more people were like Pollapönk.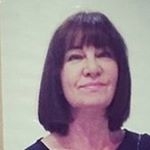 Latest posts by Michelle Topham
(see all)