I just love a song that makes me want to get up and dance, and Polly Scattergood's 'Subsequently Lost' does that to me.
Scattergood, of course, is Britain's reigning indie pop princess – well, she is to me, anyway – as she releases some of the most amazing stuff. Sadly, she's still not getting the attention she deserves.
'Subsequently Lost' was one of Scattergood's single releases last year, and it's amazing. A great dance number, so catchy, and yet so incredibly poignant and sad.
Listen to it below.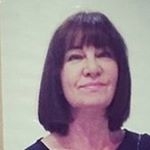 Latest posts by Michelle Topham
(see all)