Izumi Tokutomi's character video makes the high school student look like a bundle of fun
As a new promo piece for the upcoming anime, a Pon no Michi Izumi Tokutomi character video has been released by anime studio OLM that shows viewers just how reliable the high school girl can be.
After all, not only is Izumi Tokutomi an excellent mahjong player herself, she is more than happy to show her friends how to play the Chinese tile-based game as well.
Something they all want to learn to do, as they are hanging out in an old mahjong parlor after school every day, so they might as well take advantage of the facilities, eh?
Not only does Izumi show off her skills but, dressed in a tank top, shorts and a cute jacket, and with her bright red hair pulled into clips on each side of her face, she proves she is a cute and fun girl as well.
One who is so full of energy it's sometimes hard to keep up.
What is the original anime Pon no Michi about?
While not much information has been released about the original anime yet, we do know a few things about its plot.
According to OLM, alongside Nashiko Jippensha, Pai Kawahigashi, Haneru Emi, and Riche Hayashi, Izumi Tokutomi is one of five high school girls who live in Onomichi City, and who get together after school to hang out and have fun.
They found their new headquarters after leader Nashiko Jippensha got kicked out of her house and, in want of somewhere to have fun with her friends, she remember the old mahjong parlor her father used to run.
Soon the five are meeting there every day to play games, cook delicious meals and generally have fun together.
Pon no Michi is being directed and written by Tatsuma Minamikawa (Fire Force 2), from an original idea created by IIS-P.
Negi Haruba (creator of The Quintessential Quintuplets) is the original character designer, with Kenji Oota (chief animation director for ENDRO!) designing the characters for the anime series.
As previously mentioned, Studio OLM (Summertime Render) is in charge of anime production.
Pon no Michi is due to premiere some time in January, 2024.
Until then, check out Izumi Tokutomi 's character video to see how much fun this one looks, watch the one already released for her friend Pai Kawahigashi and keep an eye out for more cute character videos from the OLM anime coming soon.
You can also watch the previously released Pon no Michi main trailer below, and keep up-to-date with news about the anime on its official website.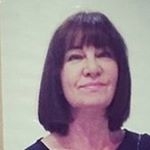 Latest posts by Michelle Topham
(see all)